"Where did you get the birthday cake?", asks a mom to the birthday child's mom. This frequently asked question is repeated several times throughout the birthday party. Something I observed over my decades of entertaining at 1st birthday parties.
Things I've learned about birthday cakes–an audience perspective.
The fancier the decoration on the birthday cake the more people talk about the birthday cake.
Chocolate is the favorite flavor among the guest.
Doesn't matter how pretty the decoration on the cake, it must taste good.
With this in mind, I decided to turn to my local Facebook community group and ask for a recommendation on where to get a great tasting cake in Tinley Park, IL. As I expected, I received many recommendations that had nothing to do with being located in Tinley Park.
Why a Local Bakery
If you have ever planned a party, you learn that driving a 60-minutes round trip to pick up a cake is not in everyone's schedule. I know this from first-hand experience, as I'm related to the owners of Central Continental Bakery in Mt Prospect. Central Continental Bakery has supplied cakes for my family's events for decades, which my guest go crazy over. However, I don't have time to drive to Mt. Prospect for a birthday cake so I must find a local alternative.
Today, I am focusing on Bakeries in Tinley Park, but if Tinley Park is not close to you, don't worry. The information provided here will help you at your local bakery and your 1st birthday party needs.
The first community recommendation is:
Creative Cakes
16649 Oak Park Ave
Tinley Park, IL 60477.
Store Hours:
Tuesday – Saturday: 8 am to 6 pm
Sunday: 8 am to 4 pm
Closed on Monday
(708) 614-9755
"Creative cakes…amazing!" recommend by Maureen Dillion of Tinley Park
As you can see by the artwork on this cake is very detailed. The writing is clean and presents very nicely. I reached out to Creative Cakes in Tinley Park to learn more about their business and especially asked for advice on what parents should look for in selecting a bakery or have a 1st birthday cake created.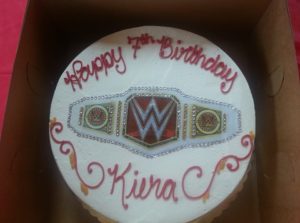 I met with Becky Palermo, co-owner of Creative Cakes at their Tinley Park location. Creative Cake is a full bakery specializing in sweets and is known for its beautiful cakes and light buttercream.
Becky told me that customers love to get ideas from Pinterest, and this is typically the starting point of a long discussion.
"The fingerings on the cakes, we can make, but the staff hours to produce them is what is a costly part of producing the cake," said Becky.
Talking with Becky, I realized that our two industries, balloons, and cakes decorating spend a lot of time educating people on what it takes to make a "Pinterest design". Our reply is "yes it can be done, but customers are not ready for the reality of sticker shock when quoting a price", says Becky.
The benefit of years of experience is – there are options, and Creative Cakes is willing to work in your budget. Backy said, "things can be modified, switched, or eliminated to help reduce cost and still build a 1st birthday party cake that wows your guests."
Becky's Tips:
Smash cakes – Becky suggested white or yellow cake, less chance of a food allergy with these options.
Dark-colored frosting stains – Mickey and Minnie are favorite characters, but the dark frosting is bitter and will stain a child's face. Avoid large areas that have black, dark purples, or dark blue icing.
No fondant on smash cakes – as the child will not be able to break the cake open and fondant can become a choking hazard to small children.
Creative Cakes will work directly with you to design your cake and suggest a two week production time. Deliveries are limited to larger cake orders and are not available during busy holiday seasons.
If you do order a 1st birthday party cake from Creative Cakes of Tinley Park, they will provide you a free smash cake with your order.
---
Zettlmeier's Bakerei
17016 Oak Park Avenue,
Tinley Park, IL 60477
Store Hours:
Monday Closed
Tuesday Closed
Wed-Sat  5 AM–2 PM
Sunday 6 AM–12 PM
(708) 444-2253
Zettlmeier's Bakerei is an old fashion bakery, and I mean that in the right way.
I walked through the doors and was immediately greeted with a "Hello." Do not be alarmed if the glass counters are sparsely filled with pastries as Zettlmeier's Bakerei prides itself on freshness and using real ingredients. Unlike the big box bakeries that cook their cakes a day or two earlier, box bakeries have them produce in large quantities then ship them to the stores where they sit. The local bakery's customized your order and only produce enough pastry's to sell in a day.
Which as Dawn, the manager of Zettlmeier's Bakerei, would like to remind the readers, when ordering a 1st birthday cake from a bakery, allow a day or two days. If the order is substantial, order three to four days before ensure they have the freshest ingredients in stock when they go to make your child's 1st birthday party cake.
When I asked Dawn, "What makes Zettlmeier's different from other bakery's in town?" She quickly replied, "Our specialty fudge. The fudge is not sugary sweet. You know those big box cakes that after two bites you're done with it."
Zettlmeier's is all about taste. "Yes, we can make a fondant cake, but after we get done making it and you pick it up, you find it hard as a rock," said Dawn. I learned that Zettlmeire's has a buttercream frosting cake, which is what they recommend to their clients. "Our buttercream is light, fluffy, and cream," says Dawn.
Dawn's Tips
1. Order early, as a local bakery uses fresh ingredients
2. Place the cake in the trunk, as this is the best place to transport a cake.
3. If you find a design on the Internet, bring a photo, the bakery will do it's best to recreate the design.
Birthday Cake Misconception:
Dawn educated me that many people purchase sheet cakes, thinking they easier to cut and they can get more pieces than with a round cake. The problem is most people cut round cakes wrong.
For parents on a budget, knowing how to get the most slices from a cake is essential. Here is a diagram of how to get 28 slices of cake from an eight-inch round birthday cake.
---
Birthday Cake Alternatives
17119 88th Ave
Tinley Park, IL 60487
(708) 620-8741
Store Hours:
Monday Closed
Tuesday – Saturday 6am – 8pm
Sunday 7am – 5pm
(708) 620-8741
Donuts are not just a Sunday morning treat, as Frosted Donuts of Tinley Park is taking the Donut to a new level.
Donut cakes are a thing. Stacked to oversized these pastry treats are a unique way to celebrate your child's 1st birthday party.
Owner Feda describes the birthday cake as, "It's a donut, on top of a big donut, on top of a huge donut with donuts around it."
Frosted Donut, opened its doors to the Tinley Park residents in Nov 2017, and has been cranking out customized donuts.
As I write these articles, Frosted Donut has 67 donut options to choose and talking with Feda; I had the feeling that there are more donut options all you have to do is request it, and she'll have it made for your event.
Like many bakeries, donuts are made to order for parties, and you will need to place your order serval days before the birthday party. If time is an issue, Frosted Donuts will help you by delivering your orders to your event. A service that is typically offered for wedding customers.
Are you looking to make your child's 1st birthday party different from family and friends? Then consider a wall of donuts. Every variety of donuts placed on a vertical board waiting for a guest to grab. Customized donuts to your party theme and have your family in awe of and taking pictures to share on their social media sites.
---
We All Scream For Ice Cream
Robert de la Paz Jr. of Tinley Park suggested an ice cream cake. A delicious alternative for parents how are bombarded with birthday parties as this is not your traditional birthday cake option. This birthday cake can be a party treat that cools of a hot summertime 1st birthday party.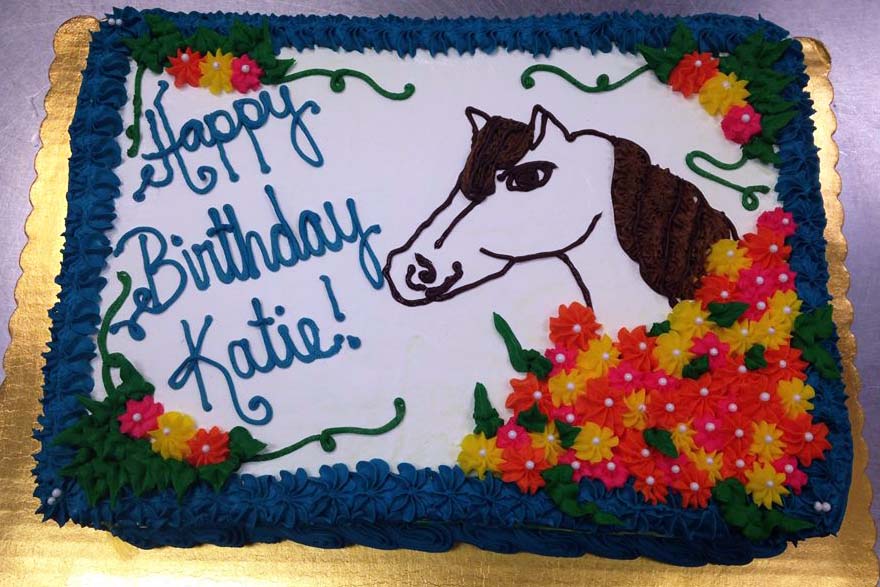 ---
Plush Horse Ice Cream Shoppe
7903 W. 171st Street
Tinley Park, IL 60477
Store Hours:
MON-SAT 12:30pm – 10pm
SUN 1pm – 10pm
(708) 444-1800
Plush Horse Ice Cream Shoppe, located in Tinley Park, offers homemade ice cream with a historic flair. We have over 70 delicious homemade flavors. Our bakeshop can accommodate custom ice cream cakes and ice cream cake rolls.
Now if you are looking to be different for your child's 1st birthday party, then you have to go to the Plush Horse Ice Cream Shoppe in Tinley Park.
Like your typical cake, the ice cream cakes can be layered in multiple flavors. My dream cake is a mint chocolate chip with a layer of fudge and topping it off with butter pecan ice cream on top. Have a family member who doesn't like those flavors then have one cake with two different ice screams side-by-side.
Plush Horse Ice Cream Shoppe will decorate your cake with a villain whip cream topping and handwrite any birthday wishes you choose or Mary the owner told me, "We have the capabilities to scan images and customize the cake with your child's favorite charter with eatable food ink."
"Order a 19 X 13 ice cream cake, and you can feed 60 party guests", Mary informed me.
Favorite flavors are not chocolate like I assumed but Cooke Dough and Cookies & Cream when it comes to ice cream cakes. The Plush Horse Ice Cream Shoppe offers standard cakes for customers who need a birthday cake immediately. Typically, ice cream cakes take several days to prepare, but if you order on a Monday, it can be ready Wednesday for pickup.
Mary's Tips
Place the cutting knife in hot water to heat up. Once the knife blade is warm, it will cut through the cake effortlessly.
Let the cake thaw for five minutes before carving.
A well-designed ice cream cake will have an adequate layer of whip cream topping for you to place candles on the cake. If not use a mixing better, the back end that goes into the hand mixer. Place that in hot water and lightly push it into the cake. It will form round holes to place the candles.
---
My Final Thoughts
Decorated, Over the Top Birthday Cakes – should be on display for the guest to see and take pictures. I've seen too many mothers stressing out about a birthday cake design before the party, then during the party, the mom places the birthday cake on a table, sing happy birthday to the birthday child, and then proceed slice cake. All that stress for what, the cake was on display for 5-minutes. Decorated cakes need a cake table for all to see and admire.
The great 1st birthday party cakes are eye candy for the guest. Like a high-end restaurant that makes its food look mouthwatering show should a birthday cake look appetizing? I have been at many birthdays where the guest is saying, "I'm saving room for birthday cake."
I learned a lot from talking with each owner about birthday cakes, and they all work hard to make sure their customers are pleased with their cakes. Unlike the big box bakeries, these four local owners will customize your 1st birthday party cake to your liking.
Each owner was quick to point out, we are competitors, but we are Tinley Park business, and we support and recommend each other to our clients.
Tinley Park residents are lucky as they have four great options to choose from and consider this: your child's 1st birthday party is one of many birthdays. There is nothing to say you cannot use each of the options on your child's 2nd, 3rd, or 4th birthday.
Summary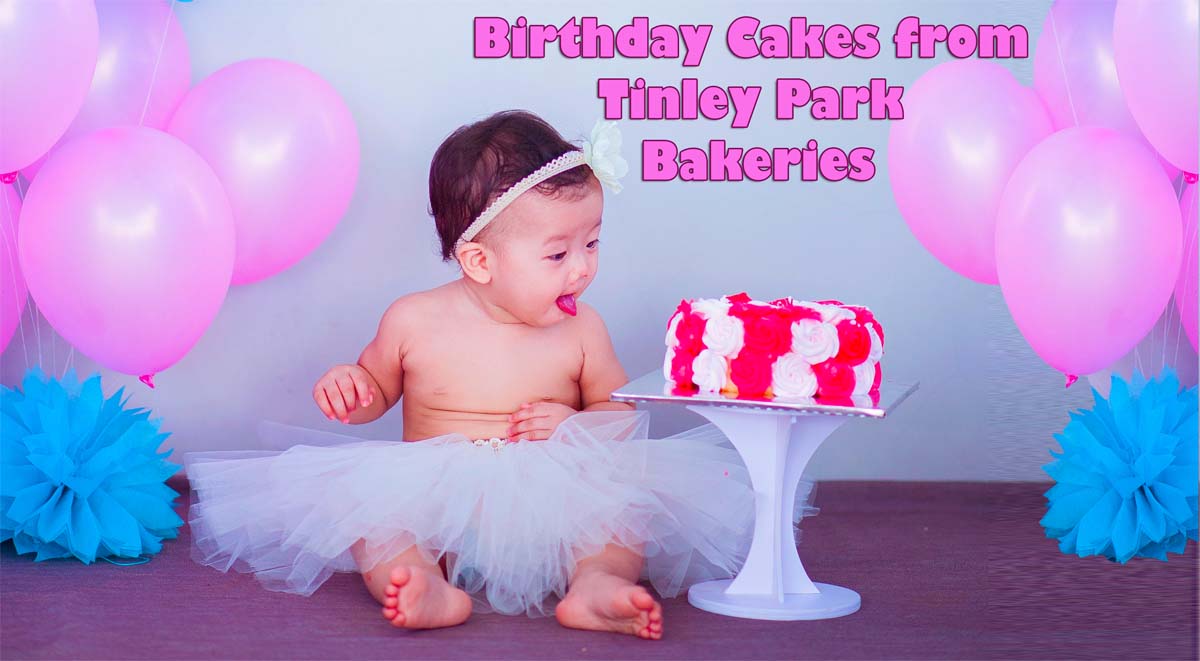 Article Name
Birthday Party Cakes from Tinley Park Bakeries
Description
A detailed article looking at local bakeries of Tinley Park, IL, and birthday cake options to consider when planning a 1st birthday party.
Author
Publisher Name
1st Birthday Party Specialist
Publisher Logo