It's not a mistake to make a mistake, but it is a mistake to repeat the same mistake.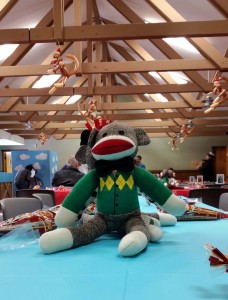 Elders are wiser, so we've been told. So we ask them what they did for our first birthday party, they tell us, "Honey, that was years ago. I don't remember what we did." So we turn to our friends with kids. After all, they should remember. They have five. "It's all one big blur," they tell us. 
However, some remember in detail what went down. Aunt Martha made a special cake, her brother made this cool game, they hired a friend as a chef who catered the party, and a whole list of things that don't help anybody plans a 1st birthday party.
Here's the trick to getting great advice for planning a 1st birthday party.
We should be asking, "What would you do differently for the party if you could do it over again?" The mistake we make is by asking "What did you do?" That's the wrong question. In life, business, and planning any event is about learning how to avoid problems. Eliminate the issues, and things go smoothly.
Ask a parent what they would do differently at their kid's party, and you would be surprised at the answers you get. Things like, verify the name on the cake for correct spelling, bring a change of clothes, email invite goes to spam, bring extra chips and diapers. Expect large gifts, so bring an additional car. Bring matches, a cake knife and all the extras you will need.
People remember the problems, mishaps, and silly things at an event years later, unlike the event that goes smoothly. Allow other's mistakes to be your porthole to discovery.
Summary
Article Name
How To Get Great Advice On Planning A 1st Birthday Party
Description
A brief article looking at how to get excellent advice on planning a birthday party.
Author
Publisher Name
1sr Birthday Party Specialist
Publisher Logo