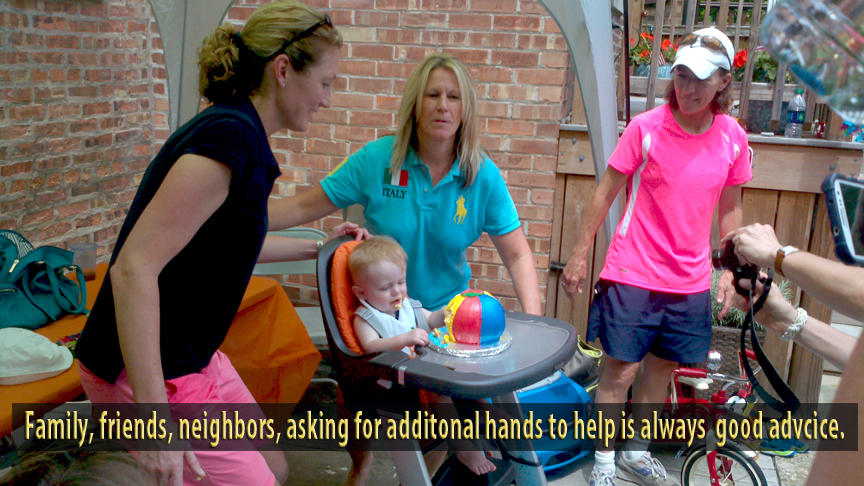 Define what you're good at doing.  Can you cook, craft, bake, organize?  What skills do you bring to the party?
Define what others are good at doing.  My wife has informed me many times, "Honey, I need some balloon decorations, like superheroes." I'm a professional balloon entertainer, no big deal, but my wife would not ask her brother-in-law, the electrician, to make balloon figures. 
Network with friends – This may be your first child, but the neighbor down the street is on their seventh child and has a lot of leftover birthday supplies/ideas.  Some of the best decorations are sitting in a closet just waiting to be used, or, better yet, find a new home.
Hire people – Do not expect the family to be servers, or relatives to entertain a crowd.  Hire professionals who can make your event special, classy, and unique.
Delegate –  1st birthdays are unique, and you will find many people in your family who would like to contribute to your child's special event. Aunts, uncles, and grandparents would be happy to help out on this special day if you ask them.
About the Author
Dale Obrochta is a professional entertainer who specializes in making larger groups of people laugh as one while adding the personal touch making it extra special for the guest. Solve your entertainment needs like hundreds of other clients by contacting Dale. It is the right solution.